From implementation and pre-shipment integration to deployment and post-implementation support, NewBold Technologies (NBT) technical reach and customer support extends throughout the United States, Canada, Mexico, and Australia, with a multi-lingual Help Desk available 24/7/365. In addition to our extensive multi-lingual capability (English, Spanish, French, German, and Portuguese), other key advantages of working with NBT include:
Level 1 and Level 2 Help Desk Support
One hand to shake when designing, staging, deploying and supporting POS systems
Our product and service offerings are designed to make your life easier and your business more profitable. We transform the checkout experience through seamless consumer interactions that optimize retail operations.
More and more retailers are migrating to a business model that mixes "brick and mortar" with online sales, creating a need for front-end and back-end systems in both sales arenas to be compatible.
The new retail environment requires speed in inventory, product information, and product delivery. Customers expect sales associates to deliver quick and accurate price, product and inventory information on the spot. In some cases, even process the transaction while on the sales floor.
By dedicating our time and energy to managing the seamless coordination and integration of your technology, you can focus on your own business strategy and customer service.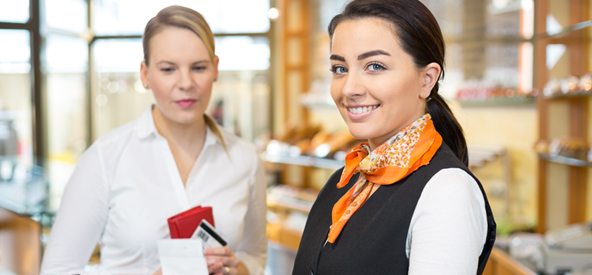 NBT is a POS technology implementer with deep expertise in the Specialty Retail and Grocery marketplaces.
Our niche is providing the staging and deployment of POS systems (registers, workstations, laptops, servers, etc.) throughout multi-site environments in North America and Australia. We have also completed international projects in other industries where new POS solutions were needed in multi-site environments. With a network of more than 30,000 professionals that include Project Managers, Pre-Shipment & Deployment Technicians and Support Team members, NBT can manage and deploy large-scale projects on time and on budget.
From storefront to warehouse, our goal is to create an exceptional experience that keeps your business running smoothly, profitably, and ensures that your customers keep coming back.
We provide innovative, efficient, customer-centric Retail and Grocery solutions and services that give our customers a distinct advantage over their peers.  
To download our brochure, click here for a pdf.